'
Welcome to '
Planes in Movies
The wiki about airplanes that have appeared in movies that
anyone can edit
.
68 articles
since June, 2009.
Contents
What's new
6/23/09- Welcome to "Planes in Movies" a new wiki where you can find basic info about aircraft that have been used in film. I've searched quite extensively for a database that would provide information like this & haven't been able to find one - or maybe I'm not looking in the right place! Regardless, I offer this up to fans of movie planes. Please contribute often! Please edit often! If, unlike me, you're familiar with how to upload pictures, please do so AND SEND ME INSTRUCTIONS! It's the one editing method I have yet to learn!
Additionally, please DO NOT upload any copyrighted info or pictures! I don't want to get into trouble & have this wiki shut down before we get a chance to make it informative.
The featured article section will be changed weekly, depending on how much time I have to do it. Enjoy!
Quiscustodiet 13:48, 23 June 2009 (UTC)
Contribute to this wiki
To write a new article, just enter the article title in the box below.
Not sure where to start?
Featured article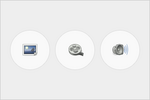 Casino Royale (2006) is a 2006 film directed by Martin Campbell. It starts Daniel Craig as James Bond and is the 21st official film in the Bond series.
Featured Video
Use this section to show a featured image or video